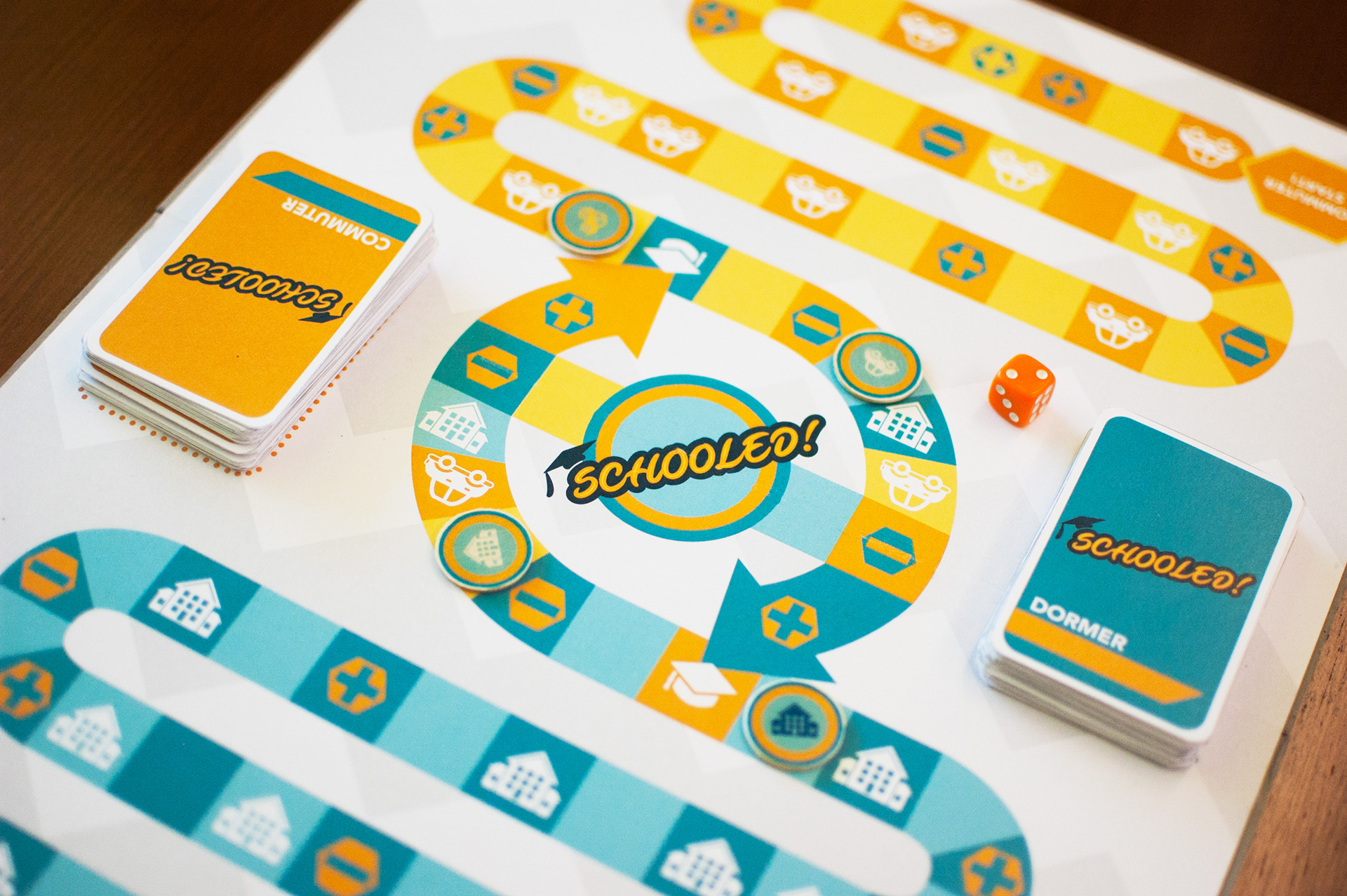 SCHOOLED!
THE BOARD GAME FOR COLLEGE STUDENTS
Educating college students on the pros and cons of commuting versus dorming.
The game is dormers versus commuters. Both teams play against each other to reach the ultimate goal of graduation while overcoming the obstacles of college. Custom playing cards can be made available for certain universities to personalize the gaming experience. 
Created with Robert Diep, Jeremy Rubic, and Javier Tavares.