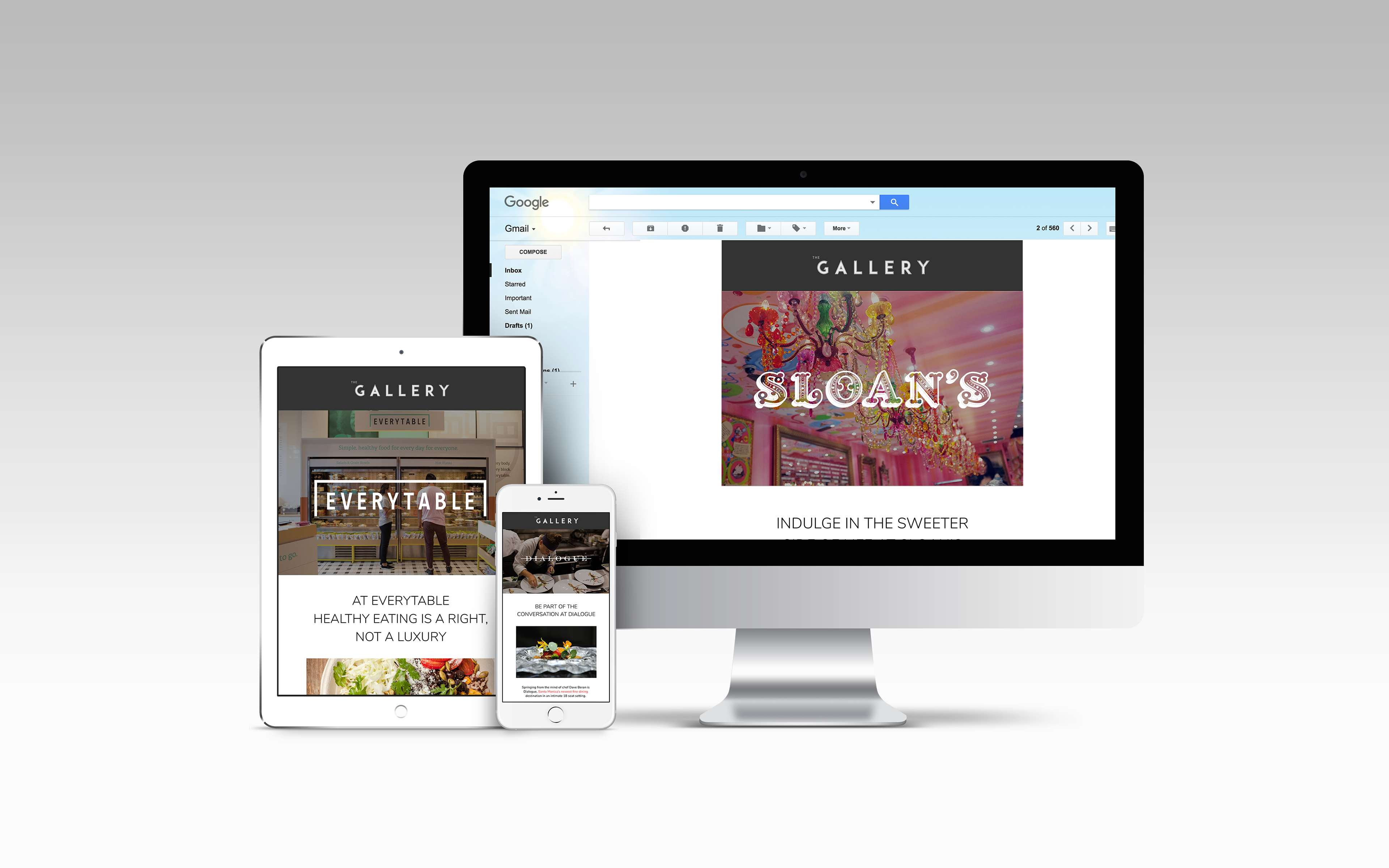 Email campaign designs created for multiple clients of Hawke Media.
Hawke Media, located in Santa Monica, provides services to drive business revenues through creative outlets. Hawke's email strategies are built around delivering the appropriate message to the appropriate audience. Emails are designed, composed, and delivered to increase subscription count and overall revenue.

Featured on this page are email design campaigns for Hawke Media clients.
*Disclaimer: I do not own media assets and images. All assets are used with the permission of clients.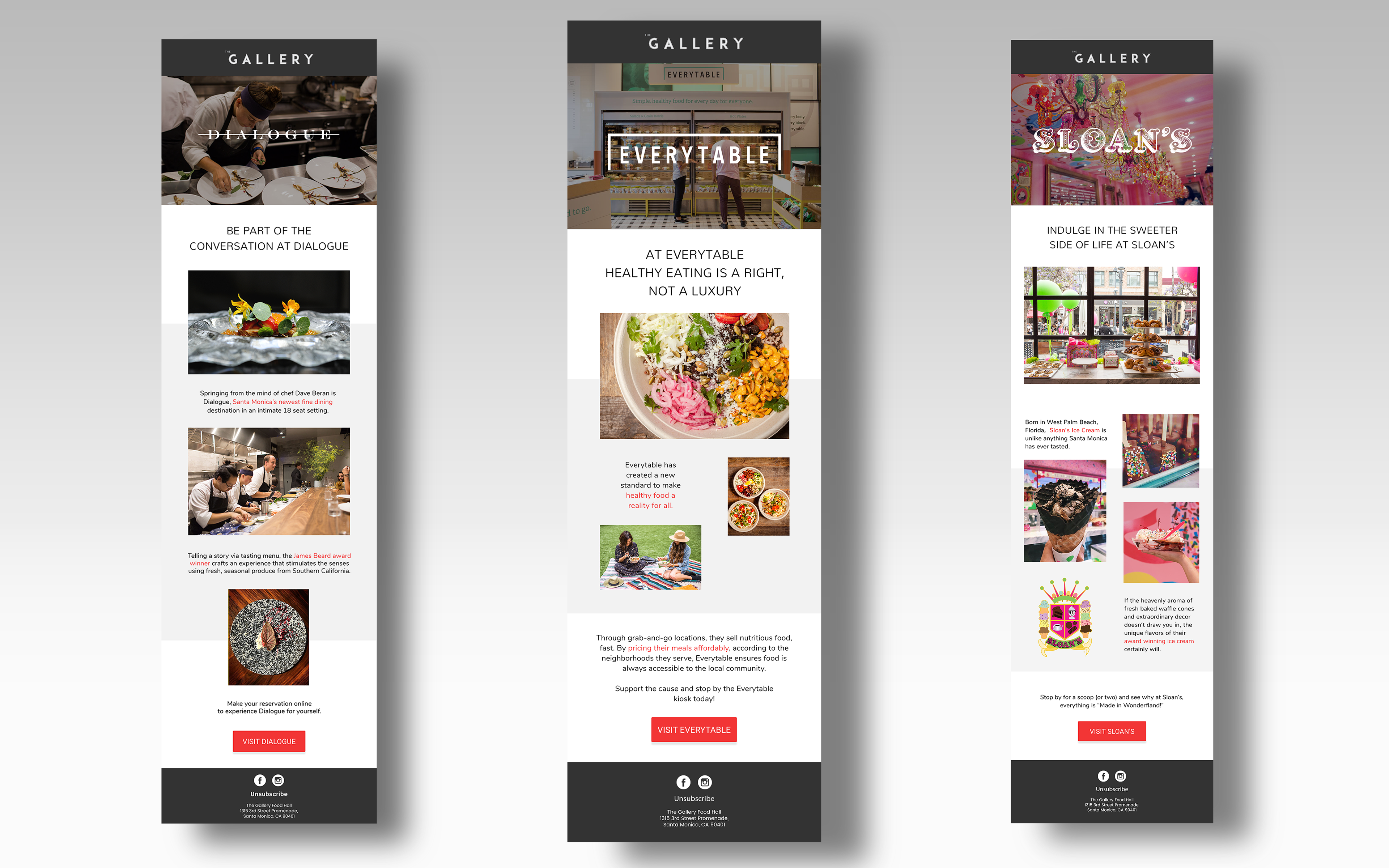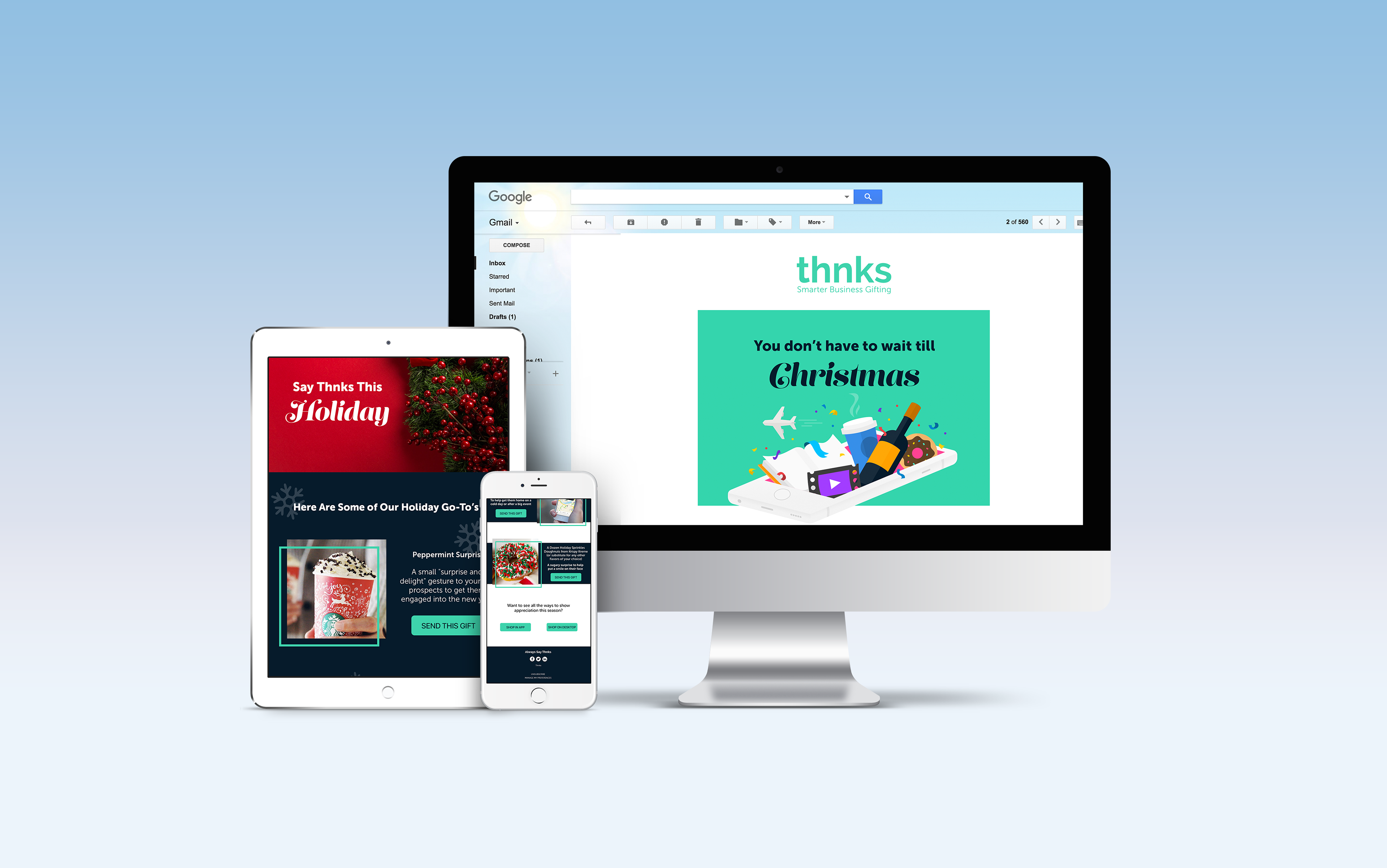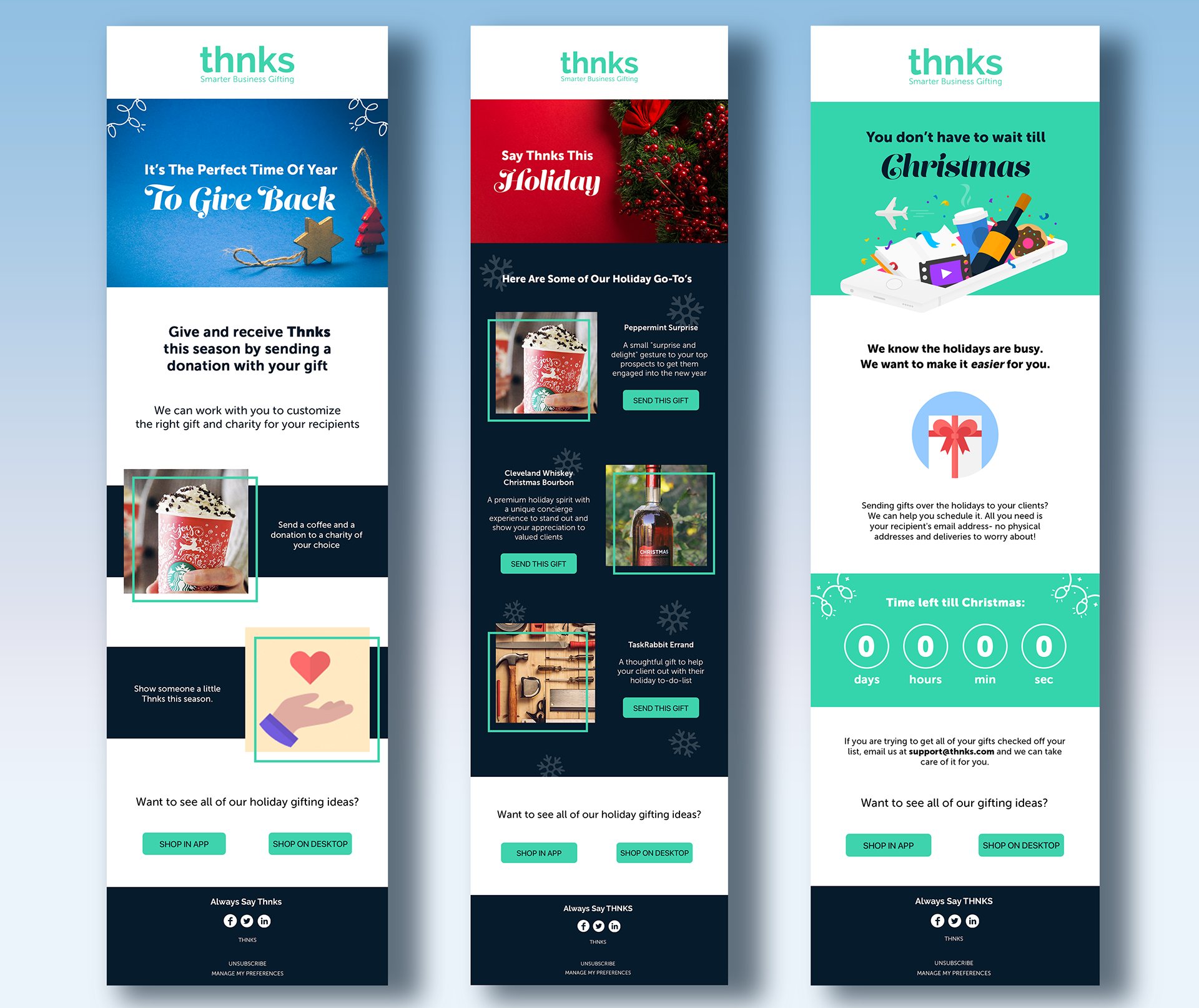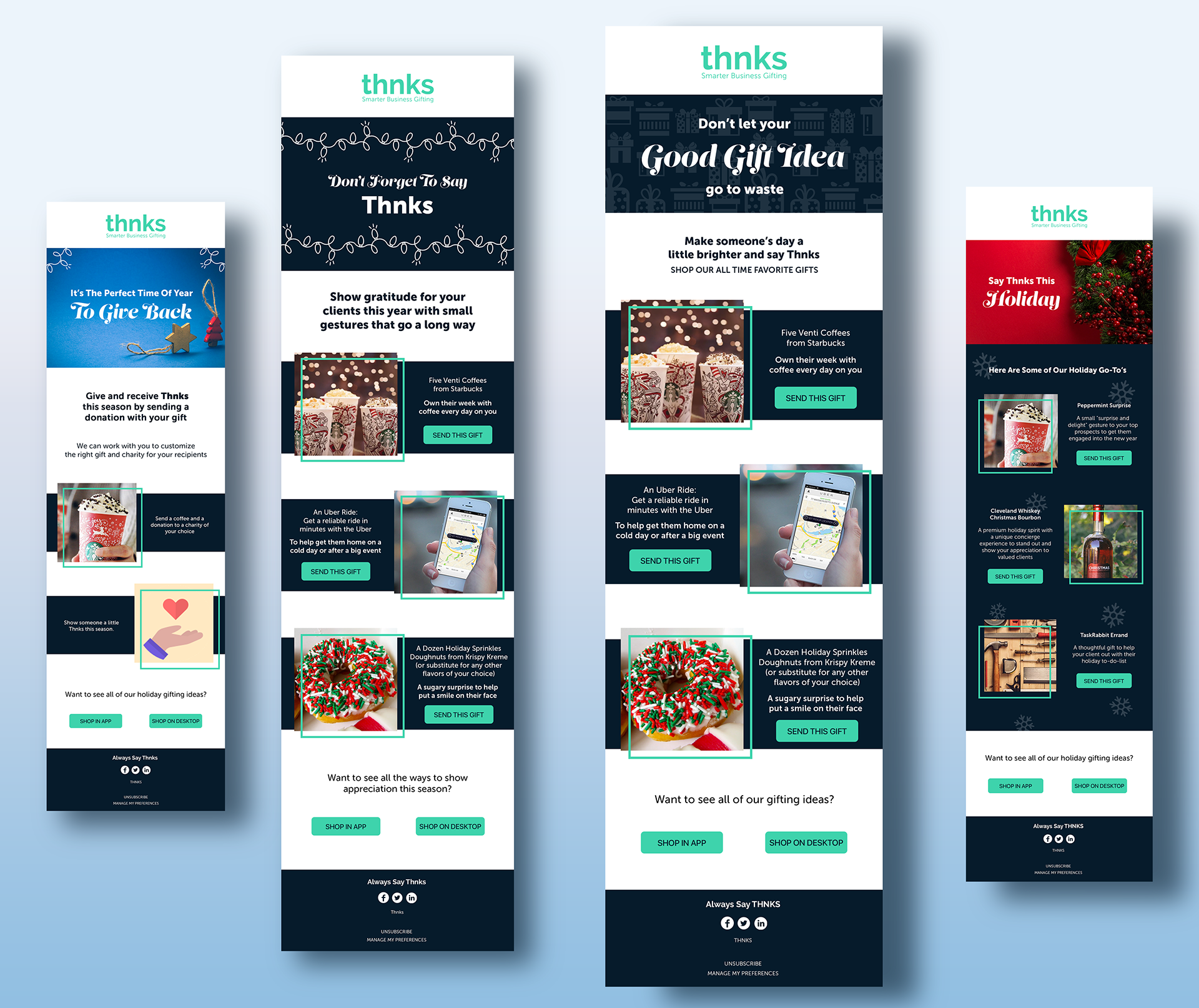 A campaign of six emails was created to remind clients of thnks that they can strengthen their business relationships with instant gifts during the 2017 holiday season.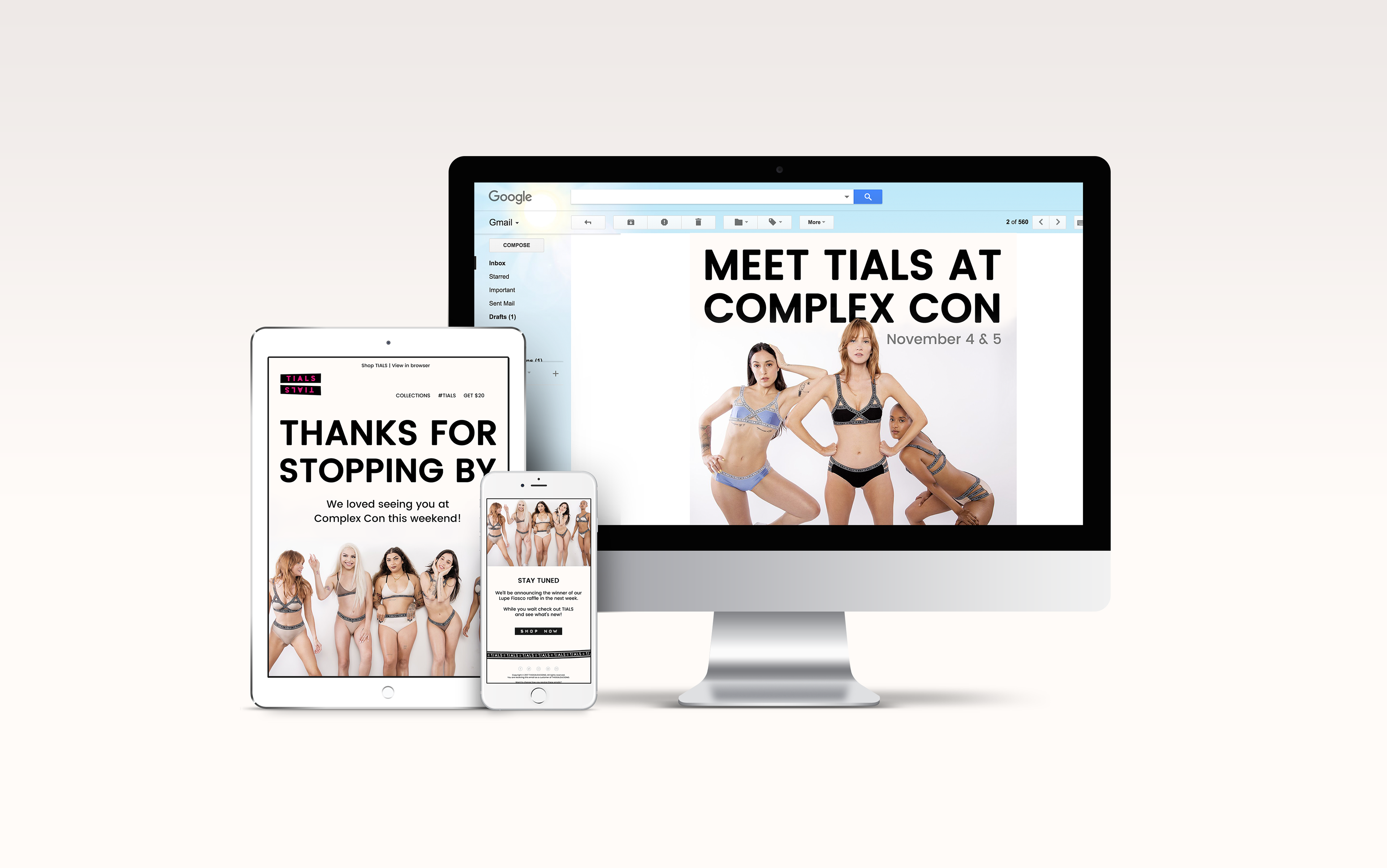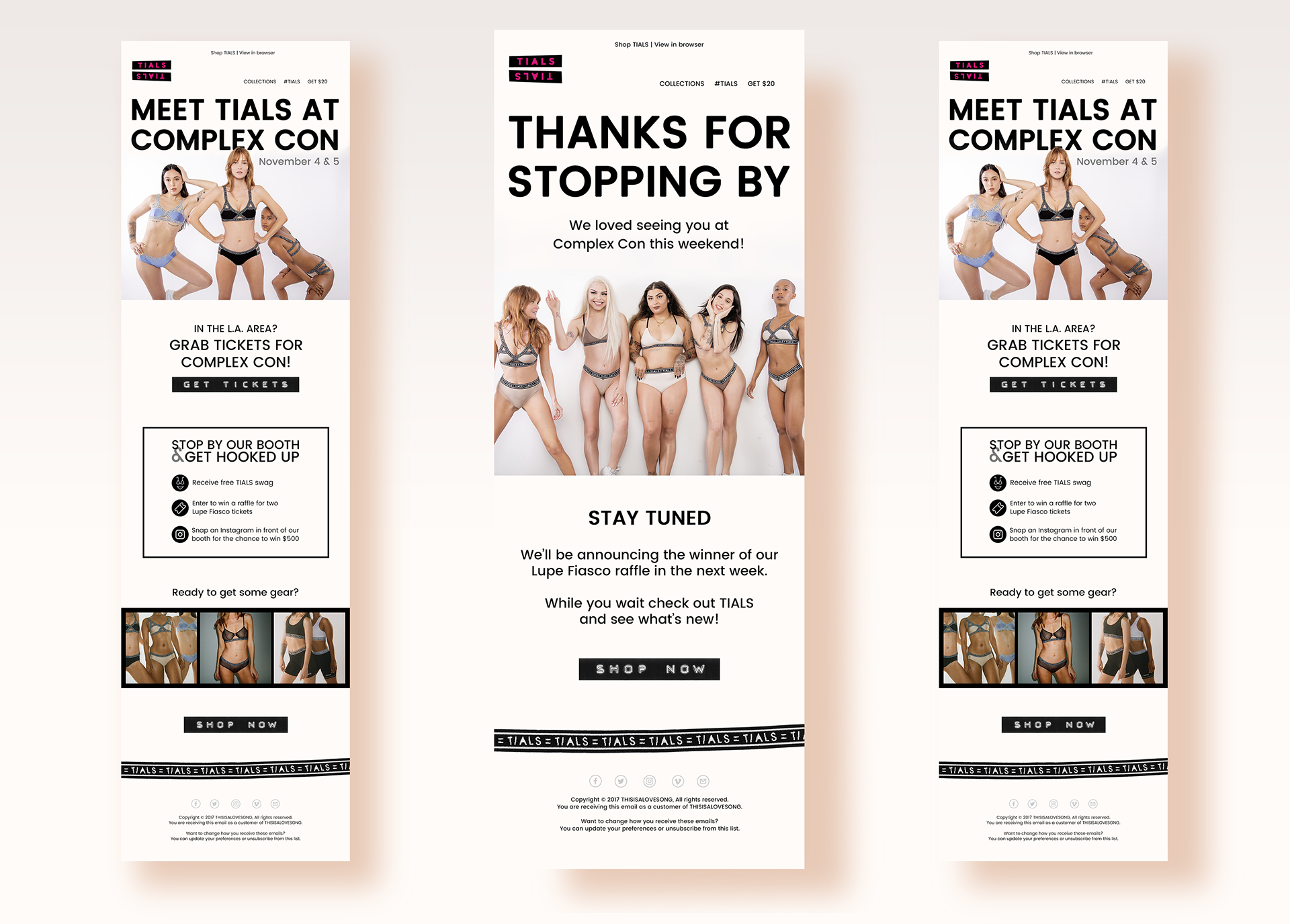 In preparation for Los Angeles' Complex Con, TIALS sent enticing invitation emails to their customers. Attendees of Complex Con also received a thank you email from TIALS.