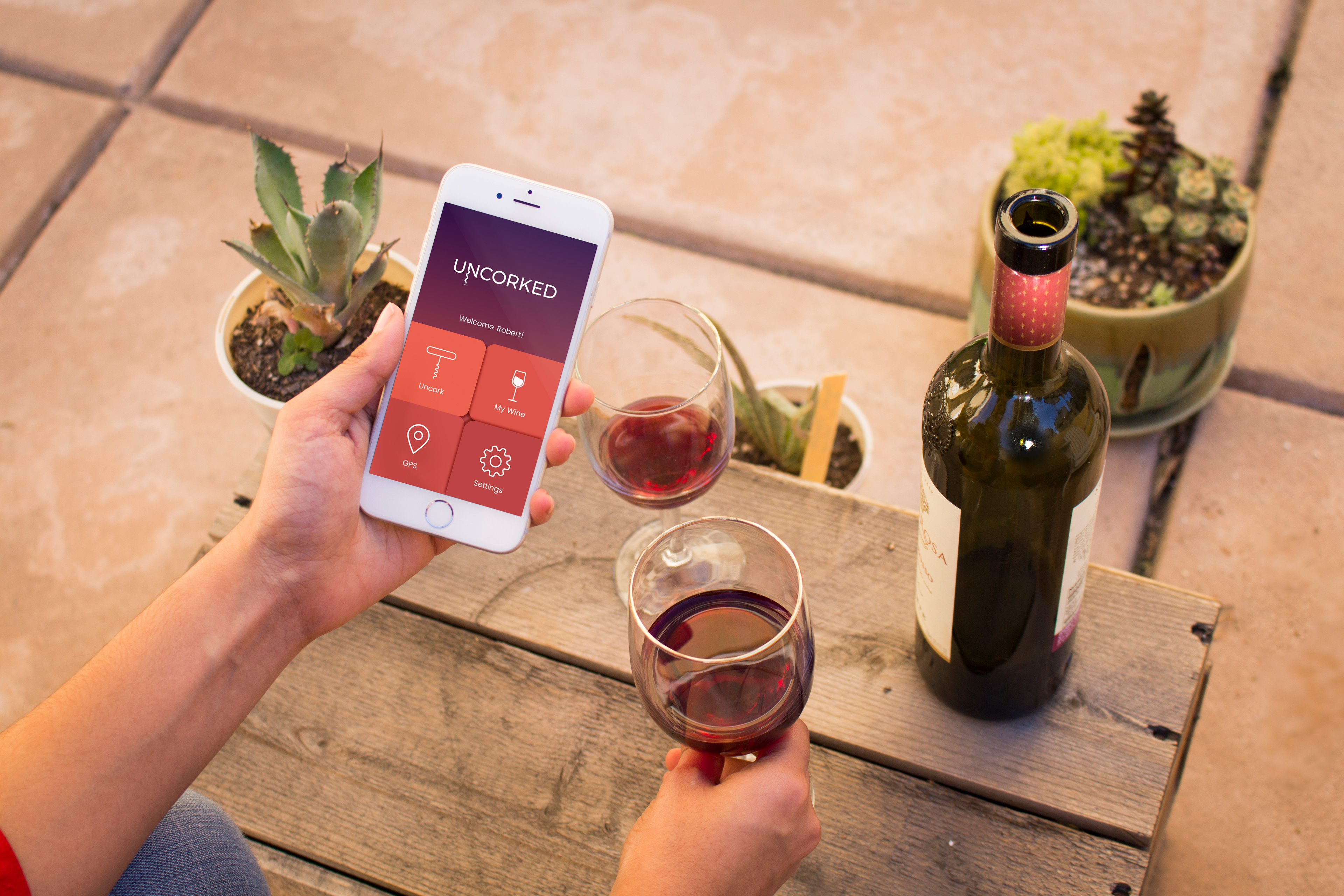 UNCORKED: THE COMPATIBLE WINE OPENER APPLICATION
Building ease for both novice and expert wine connoisseurs to enhance their experience.
Uncorked is a prototype mobile application created to digitally enable the use of a wine lever opener. Its innovation allows users to rely on the application for primary usage. Features include an automated wine opener, GPS, and a personalized wine catalog.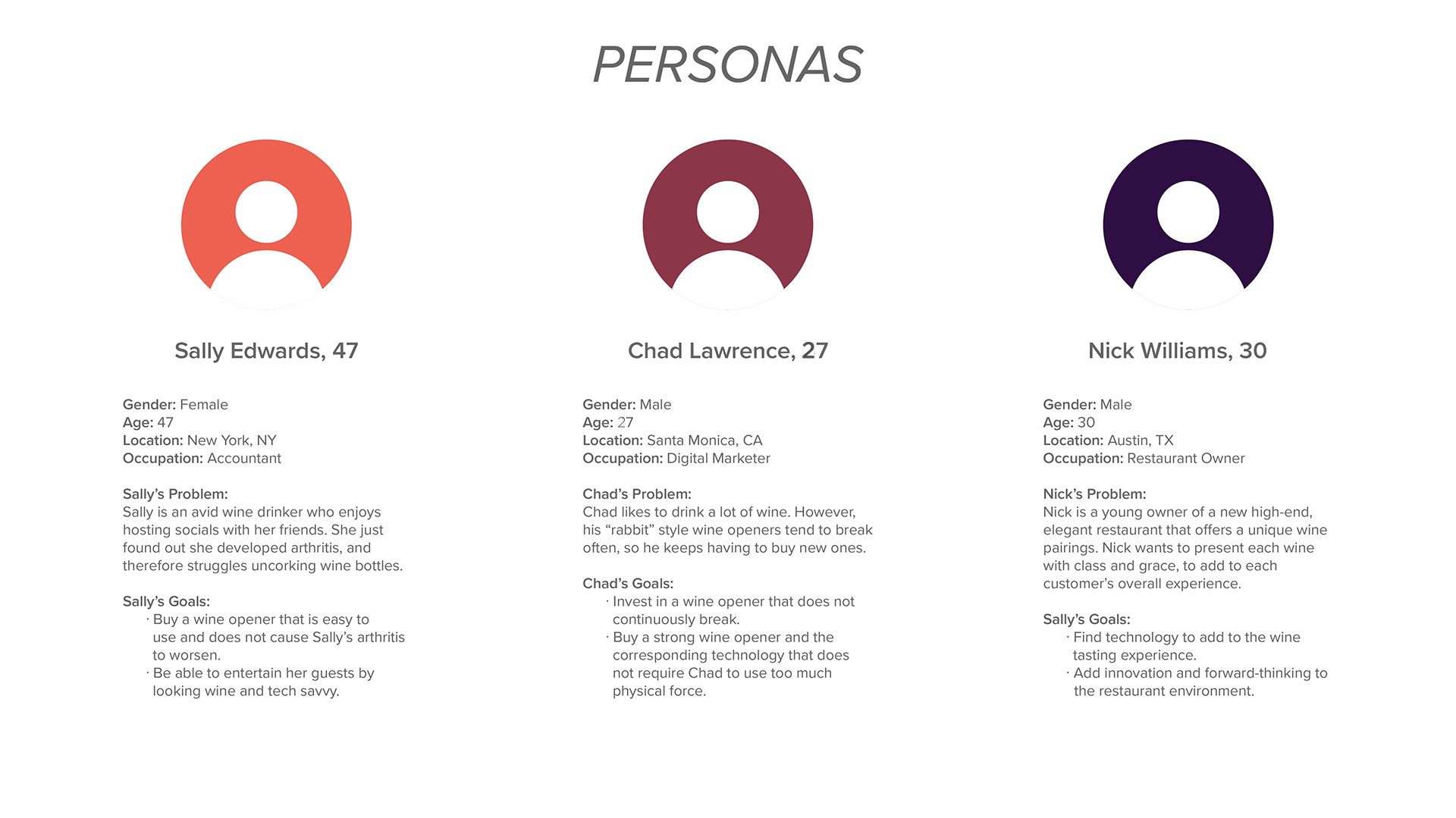 Uncorked is aimed at all wine connoisseurs, whether they be novices or experts. The application was created to enhance the wine drinking experience for each individual, which is why there are personalization options available.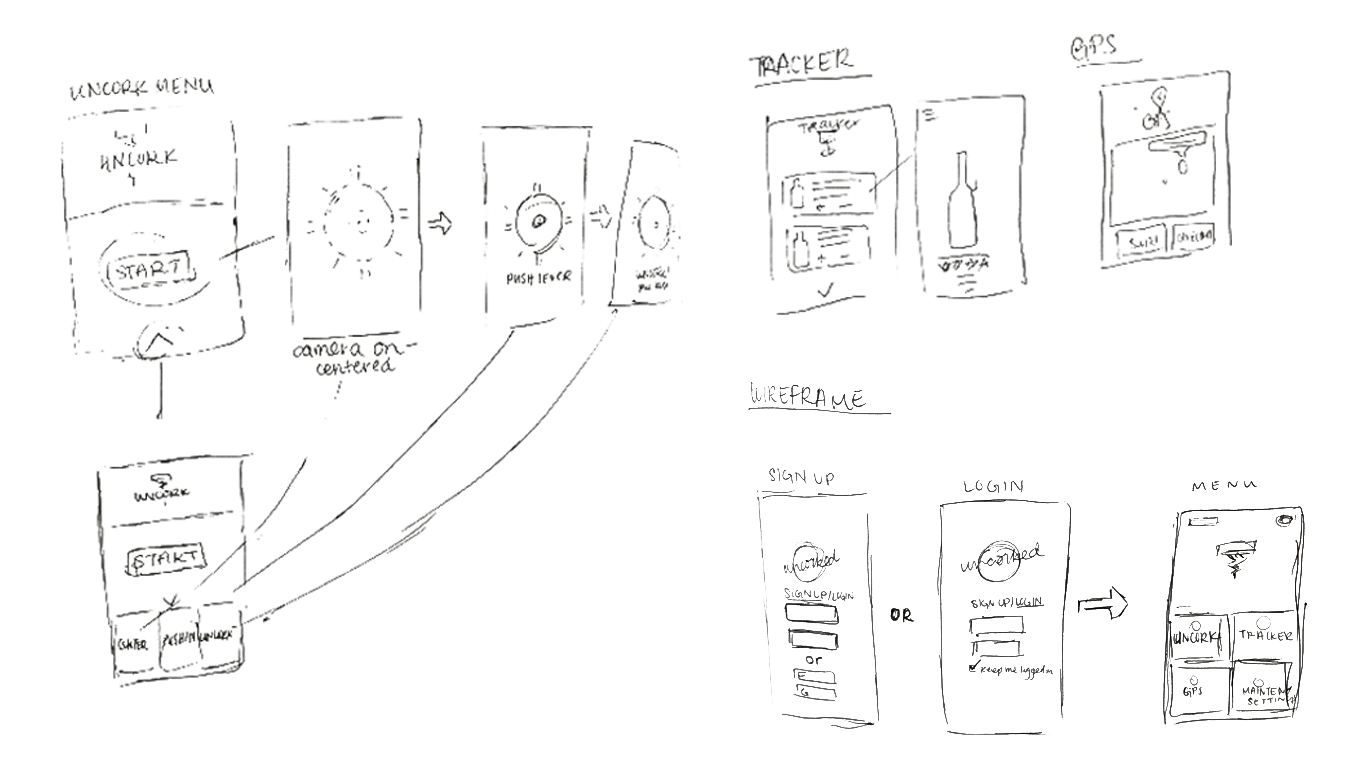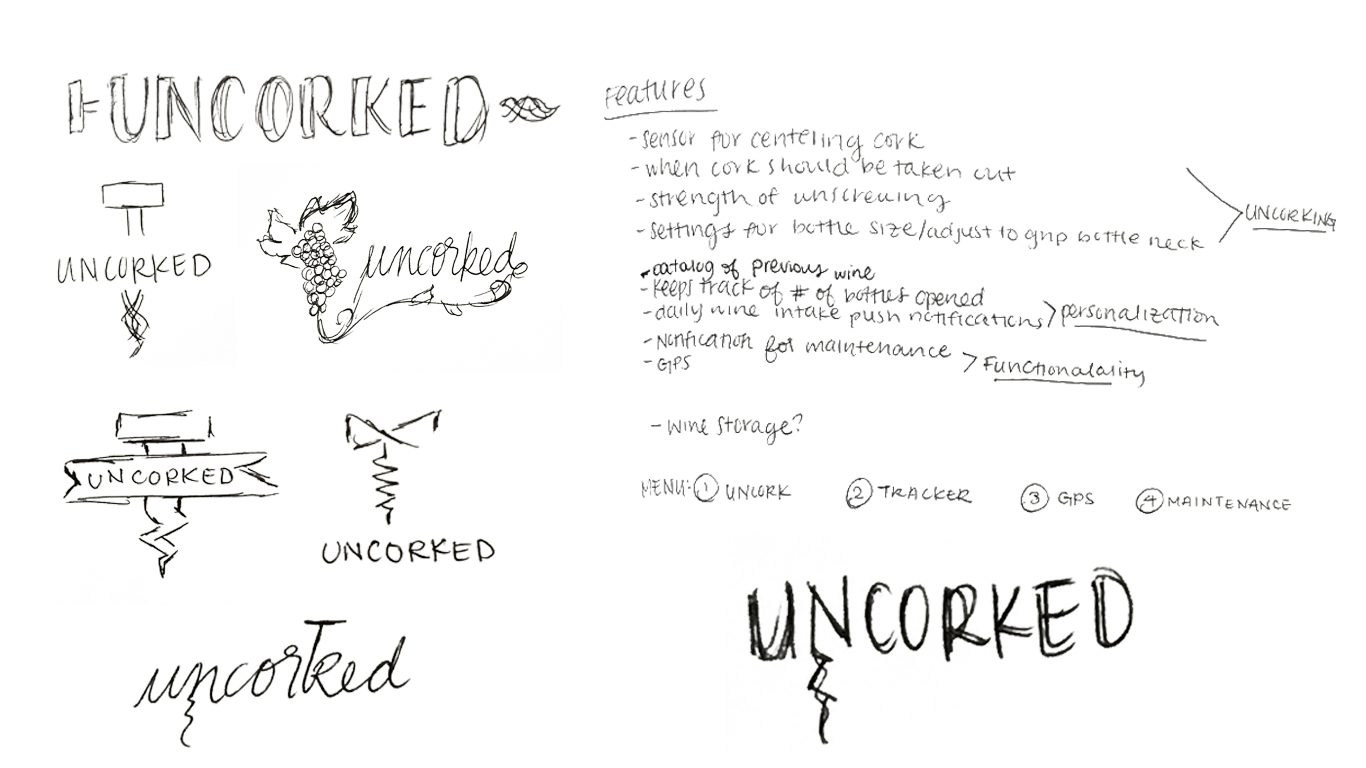 After researching what people look for in the wine drinking experience, specific functions were created to match their input. This includes an uncorking mechanism, which allows the user to uncork her wine bottle at the touch of a button. The paired wine bottle lever opener can be connected through Bluetooth or WiFi, and comes with sensors for aeration and centering. To add personalization for each user, a wine catalog is available. The catalog archives each wine available in the user's bar, and allows her to rate them on a five star system. Each wine page is linked to sites where you can purchase more. Additionally, the wine bottle lever opener is accompanied by a GPS locator, in the case that the user misplaces her wine opener within her house.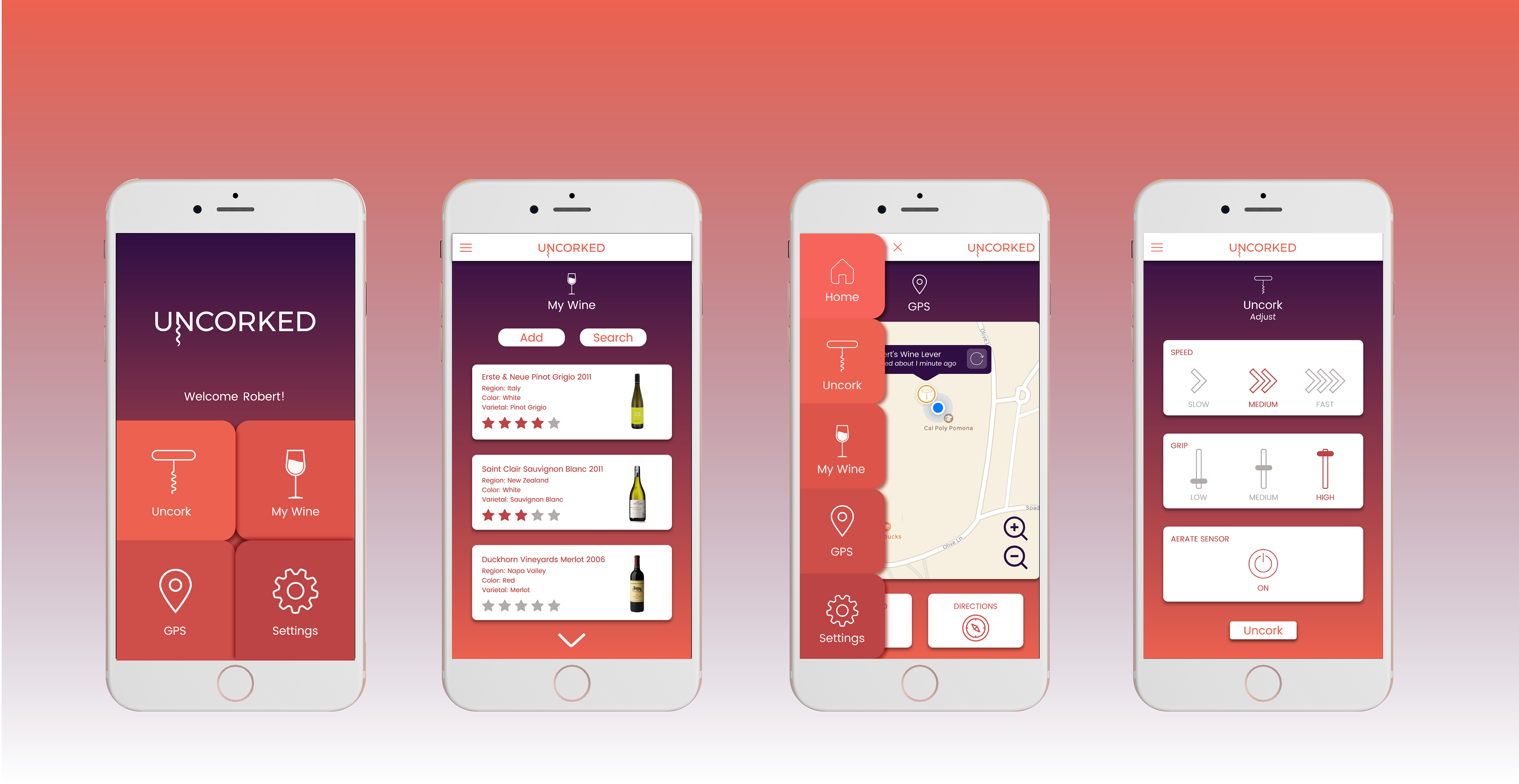 The main menu for Uncorked includes four call-to-action buttons: Uncork, My Wine, GPS, and Settings. The final logo reflects the simplicity of the application and the elegant experience of wine drinking.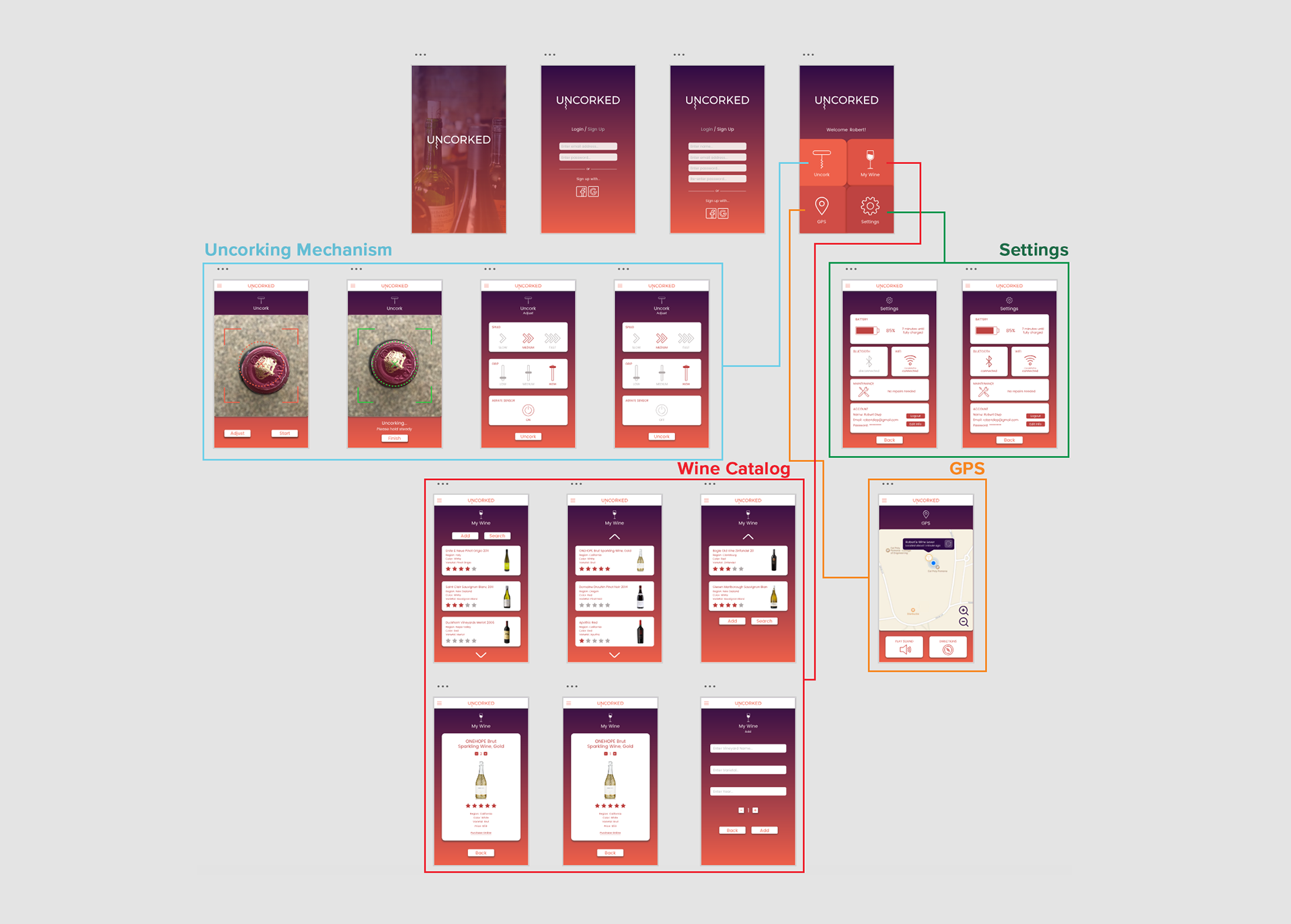 Each page includes a straight-forward and easy-to-use design, including a side navigation menu to move through the application more fluidly. Icons are used to depict a number of functions as well.
Click the play button to be navigated through Uncorked.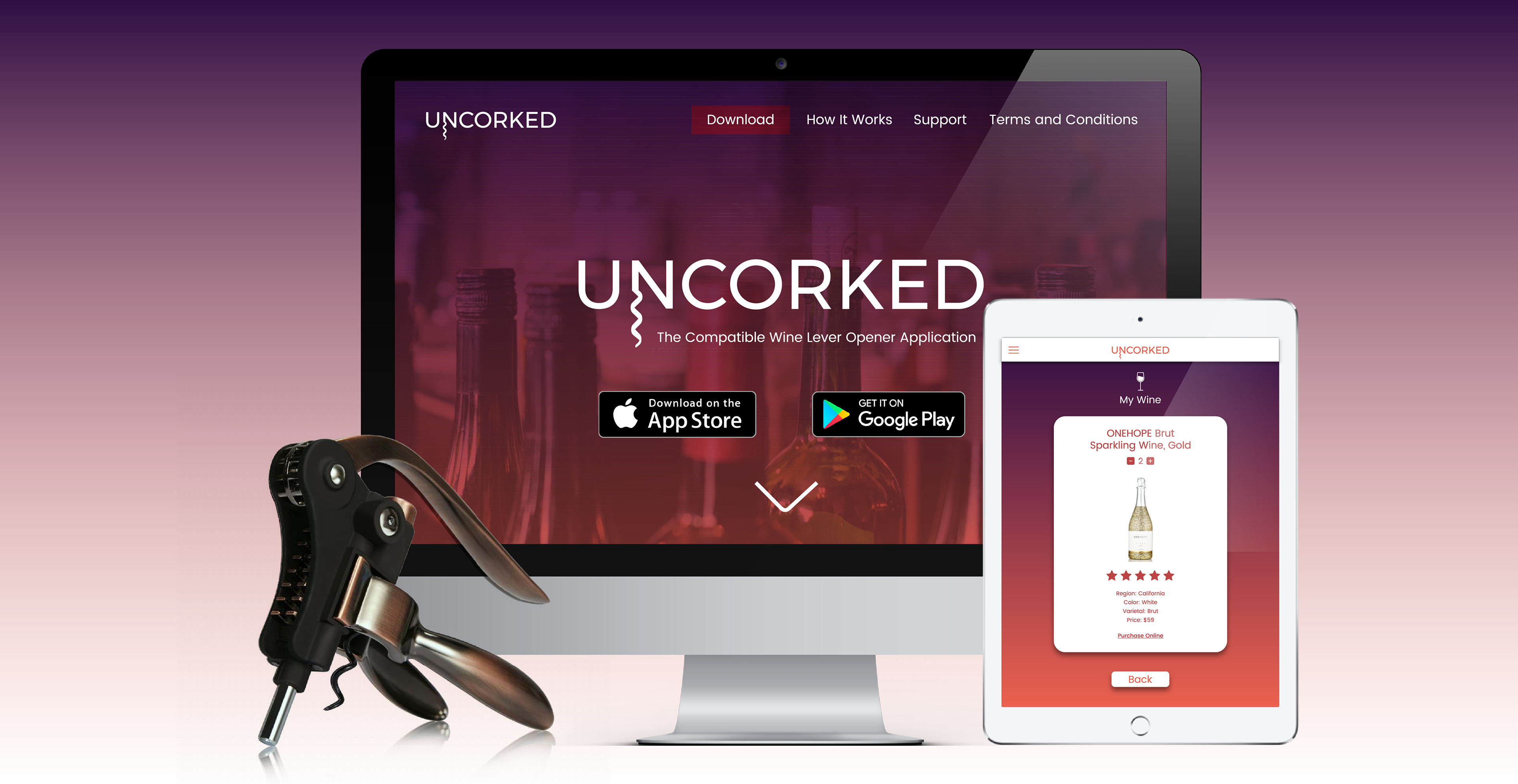 A simple website was designed in conjunction with the application. The website's purpose is to guide potential users to the App Store or Google Play to download the Uncorked mobile application.