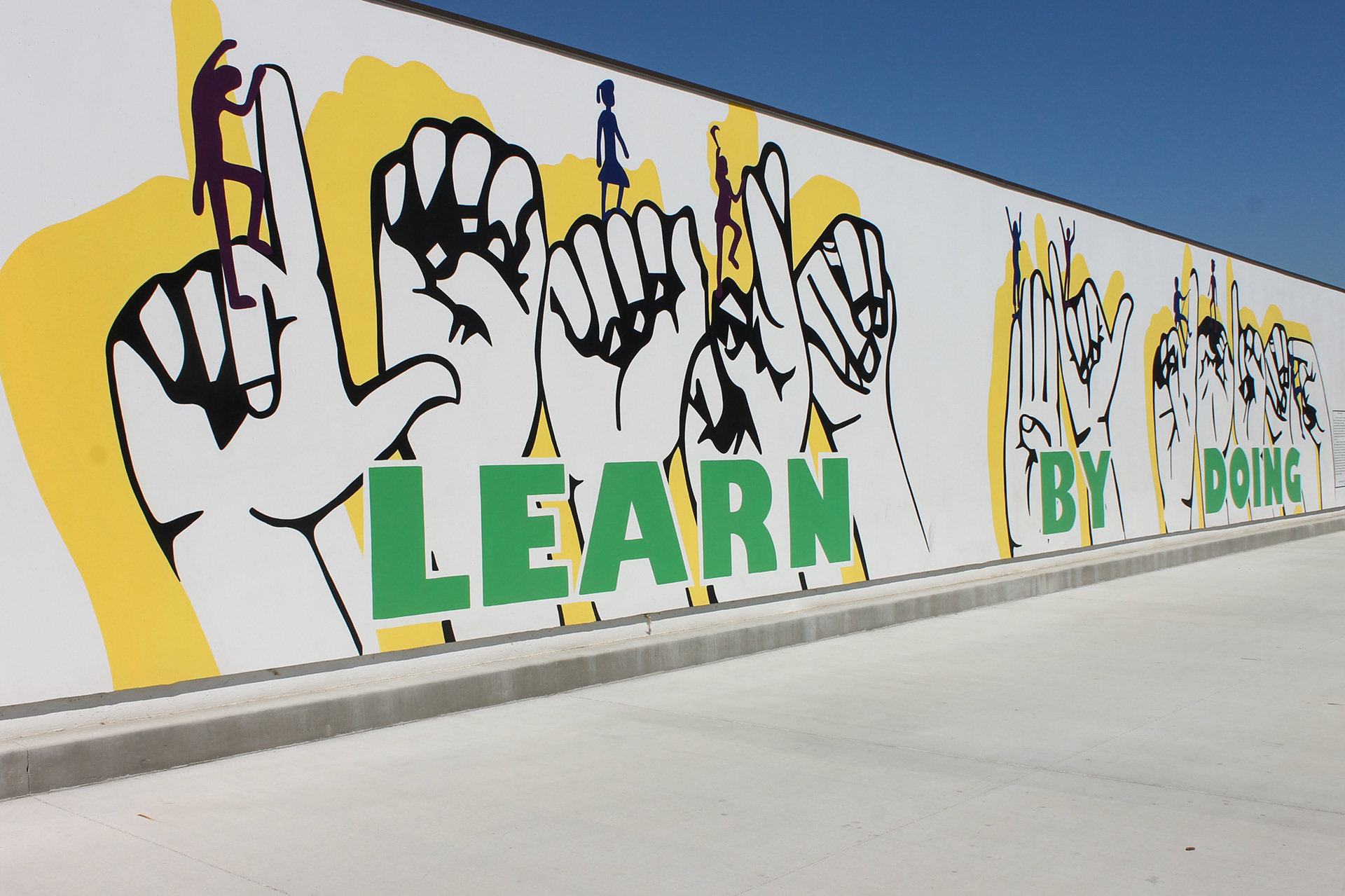 Representing Cal Poly Pomona's diverse student body of 25,000 and its "learn by doing" mantra.
Cal Poly Pomona is known for its diversity within the student body. This mural highlights the accessible community's meaningful influence and contribution to the university, while emphasizing the campus-wide "learn by doing" mantra. 
The design was selected through a juried competition sponsored by Cal Poly Pomona's Parking and Transportation Services with the award of $2,000. The mural sits next to Cal Poly Pomona's new $41-million parking structure and was revealed during its opening ceremony. 

Mural painted by Chris Bolanos